Find your work life balance!
Coworkers is an inspirational office space for those who wants to be connected.
We boast of our adaptability in accordance with the members' needs, whether it be a start-up company or a large entity.
It's a place for you to work, relax, and network and achieve the perfect balance between work and life.
Brand Story
Coworkers is the premium coworking space brand of Seian Holdings Co., Ltd.
Based on over the 10-year experience of operating Vertex Korea Business Center,
Coworkers staff is fully equipped to provide exclusive services to our members.
Enjoy the spectacular view at the spacious lounge with high-end espresso machined coffee and hourly brewed coffee.
Selected teas and various light breakfast with fruit in the Kitchen are freshly offered everyday just for the members.
200 workstations are available as well as Meeting Zones.
Welcome to Coworkers - a community of inspiration and network.
Symbol Logo : the paper-plane-shaped triangles and the hexagon represent the gathering of the
ambitious individuals and companies within the secure boundary of Coworkers.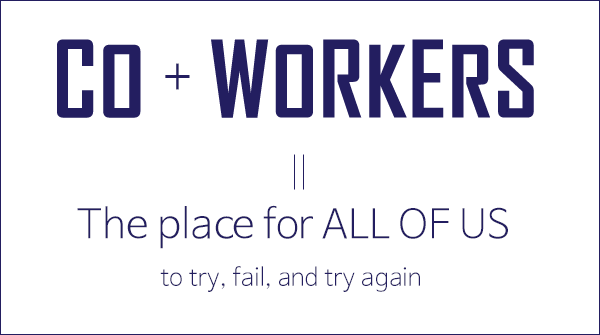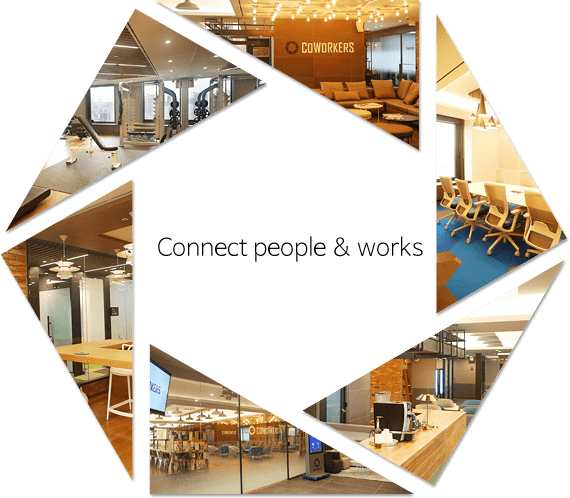 Contact Us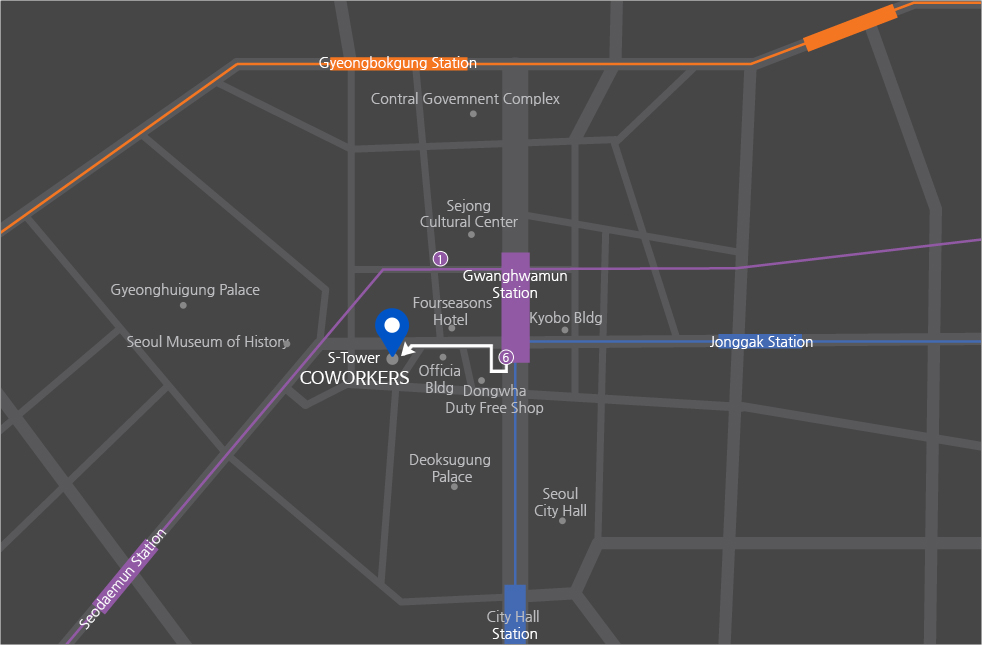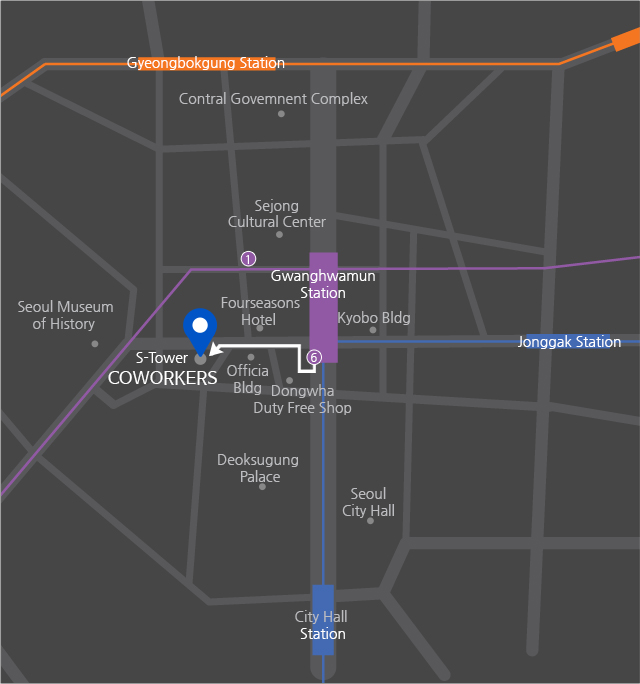 18~19F S-Tower 82 Saemunanro Jongno-gu Seoul Korea
sales@coworkerskorea.com
www.coworkerskorea.com
Call Now!
723-1800 Call Now!
723-1800